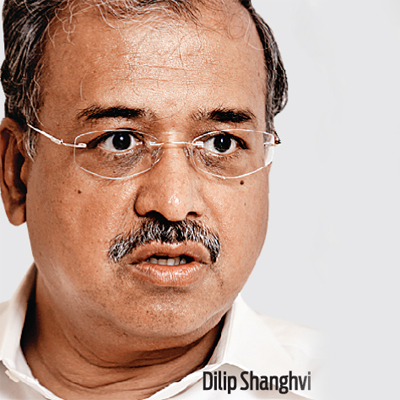 Over a dozen people from pharmaceuticals and healthcare industry made it to the Forbes list of India's 100 Richest People.
Apart from the second richest Indian
Dilip Shanghvi
of Sun Pharmaceutical Industries (net worth $18 billion), the list includes vaccine king Cyrus Poonawala (net worth $7.9 billion) who owns Serum Institute of India, who made it to the top ten, Desh Bandhu Gupta (net worth of $5.9 billion) of Lupin, Pankaj Patel ($4.1 billion) of Cadila Healthcare, Yusuf Hamied ($3 billion) of Cipla, PV Ramprasad Reddy ($2.8 billion) of Aurobindo Pharma, Reddy Family ($2.6 billion) of Dr Reddy's Laboratories, Samprada Singh ($2 billion of Alkem Laboratories) and Glenn Saldanha ($2 billion) of Glenmark.
Forbes in its list said Dilip Shanghvi's wealth flatlined as Sun Pharma reported a 46% drop in net profit due to merger costs linked to acquisition of rival Ranbaxy Industries.
The list of 100 people also saw Leena Tiwari of USV Pharma, Mannalal Agarwal of
Ajanta Pharma
and
Chirayu Amin
of Alembic Pharmaceuticals making an entry with net worths of $1.9 billion, $1.4 billion and $1.2 billion, respectively.
Both Mannalal Agrawal and Chirayu Amin debut on list after shares of Ajanta Pharma more than doubled in the past year, while that of Alembic Pharmaceuticals rose 66% in the past 12 months on the back of higher revenues and profits.
The list includes Rajendra Agarwal of Macleod's Pharmaceuticals, Habil Khorakiwala of Wockhardt,
Ajay Piramal
of Piramal Enterprises, Malvinder and Shivinder Singh of Fortis, all with net worths of $1.8 billion. It also lists B R Shetty ($1.7 billion) of UAE-based NMC Healthcare, Dilip and Anand Surana ($1.6 billion) of Micro Labs, Ramesh Juneja ($1.5 billion) of Mankind Pharma and Azad Moopen ($1.5 billion) of
Aster
DM Healthcare.